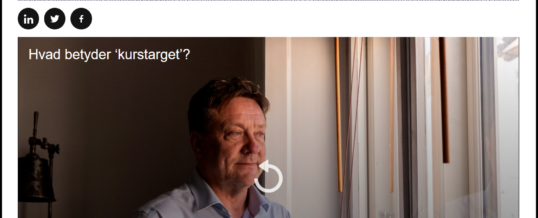 We are thrilled to share that our forthcoming fund, Robofunds Skandi, has been featured in an insightful article by HedgeNordic. The piece beautifully articulates our innovative approach to asset allocation using AI and sophisticated algorithms.
Led by Lars Pehrsson, an experienced software engineer and economist, we at Robofunds have developed an asset allocation tool that revolutionizes portfolio construction and rebalancing. Robofunds Skandi is our inaugural fund, leveraging this tool to meticulously select 20-30 top-performing Nordic stocks from a pool of 4,000.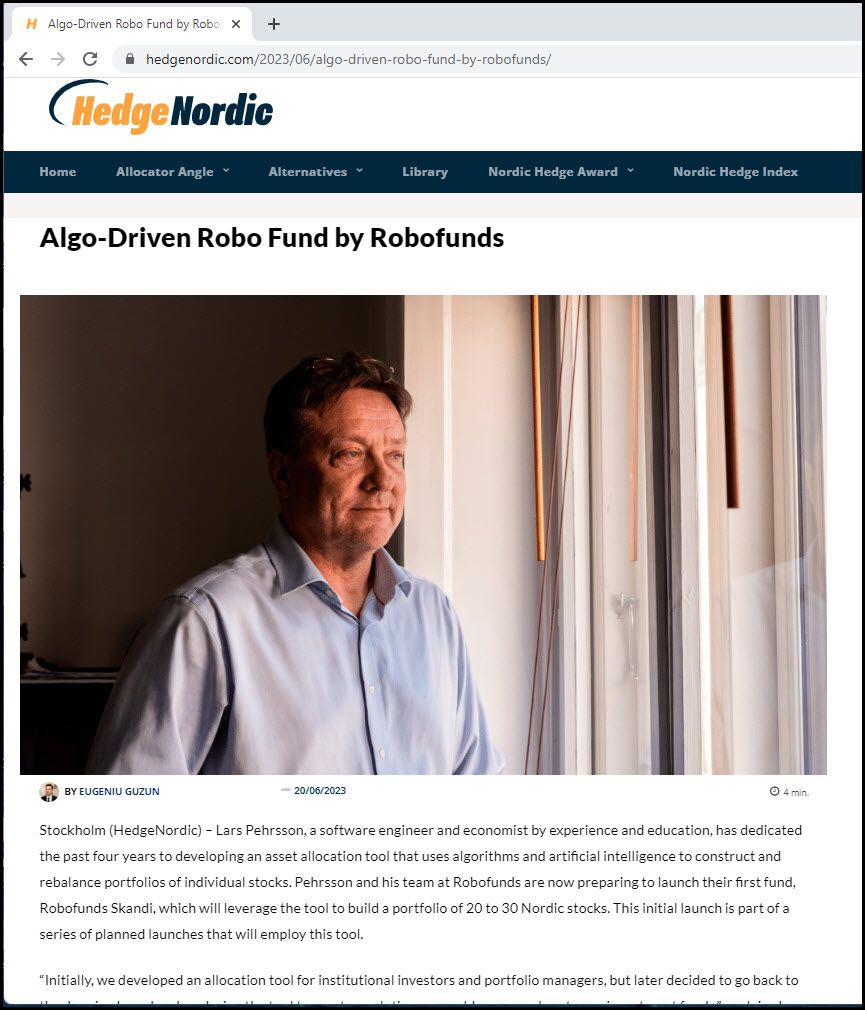 Not a buzzword
AI isn't just a buzzword for us – it is a fundamental tool we use to compute optimal portfolio allocation amidst countless possibilities, facilitating automatic portfolio rebalancing with a keen eye on the trade-off between transaction costs and expected returns.
But our primary selling point isn't the AI or our algorithm; it's our proficiency in identifying stocks with promising returns and low volatility, and our agility to react swiftly. Robofunds Skandi targets an annual volatility of 15 percent, aiming to achieve a return in the range of 10 to 15-17 percent per year.
Robofunds Skandi is the first of many future launches as we aim to bring the power of our allocation tool to a series of alternative investment funds.
Read the full article at HedgeNordic
We invite you to read the full article on HedgeNordic to gain a deeper understanding of our approach. Join us on this exciting journey into the new era of intelligent investment.