China is the new black
Of the 5 portfolio we design and trade, and 35 we design – our China large cap (CLC) far outperforms any other sector and theme funds we cover
Take a look at the graph and numbers below. Note, the recipe of our portfolios are for institutional investors only.
Our approach to fund design is using AI (neural network) in 2 vital places. Design of the weights and in the rebalance process, this concept has proven very valuable.
The statistics is almost too good to be true, and we do not think this will continue forever, but for now we are enjoying the ride, while working on some hedging principles which we are still testing.
120 stocks are considered for inclusion in the portfolio, while the portfolio has a minimum of 16 stocks and a maximum of 30 at any given time.
Constraints:
Max asset weight: 11%
Max sector exposure 20%
Other:
Benchmark: FXI (iShares China Large-Cap ETF)
Accumulating
Costs 0,75% annually (to make this comparable with benchmark)
Stats:
Cagr: 45.41% / 10.07%
Volatility: 48.92% / 25.09%
Skew: 0.81 / 0.07
Kurtosis: -0.74 / -0.77
Performance graph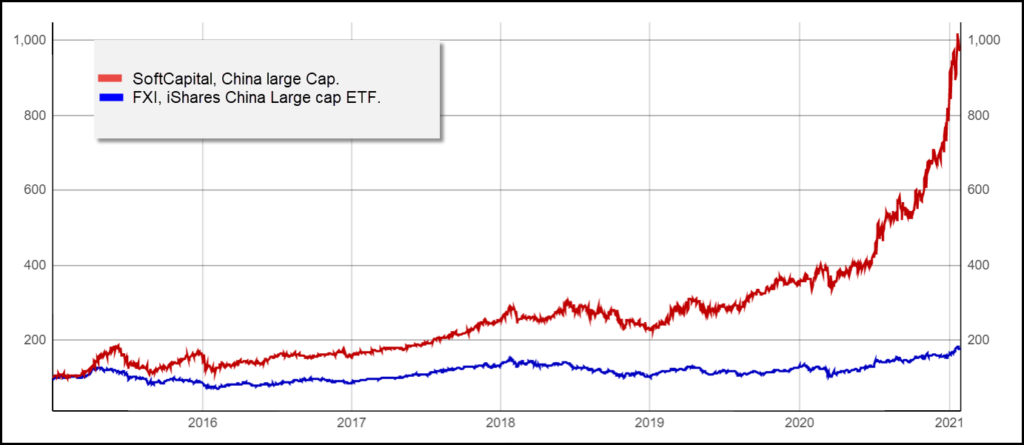 Current positions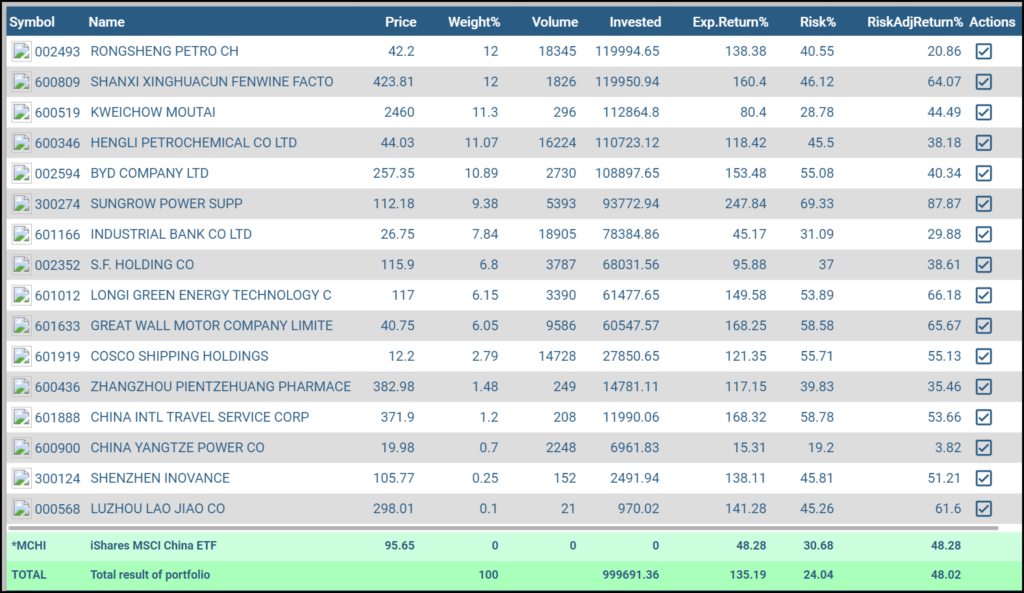 Further details upon request. SoftCapital designs funds/portfolios/ETF´s and subsequent rebalancings for institutional investors and fund providers as an in-sourced and white-labelled solution.